Attitude is more important than the facts, more important than the past, and more important than what other people think, say, or do. It is more important than your appearance, giftedness, or skills. Your attitude will make or break a business, home, relationship, or organization. The remarkable thing is that every day you have a choice what your attitude will be. You cannot change the past. You cannot control the actions of others. You cannot change the inevitable. The only thing you can change is your attitude. Life is 10 percent what happens to you and 90 percent how you react to life.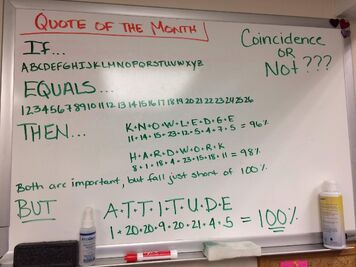 Community content is available under
CC-BY-SA
unless otherwise noted.