India
Background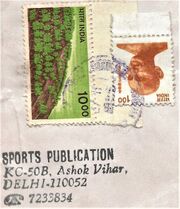 External Links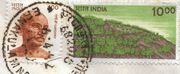 Insights
Baseball
The Million Dollar Arm was launched in November 2007 to discover the fastest arm in India (also known as IND)
(for males between 15-25) and nurture their development to become the first Indian to play professional baseball in the United States (also known as USA)
. Approximately 30k kids participated in the first contest which was held across 30 stops in India. The finals were held in Mumbai. The entire contest-from the qualifiers to the finals- was telecast on Zee Sports.
Rinku Singh was the winner of the contest. Dinesh Kumar Patel was the first runner-up. They are both currently training at the RDRBI Institute located at the University of Southern California, Los Angeles.
Details
Cricket Clashes
India (also known as IND)
and Pakistan (also known as PAK)
are rivals and have played cricket at neutral venues in recent years, but have not resumed bilateral tours since a terror attack at Mumbai in November 2008, when 10 militants from Pakistan (also known as PAK)
laid siege to the financial capital, killing 166 people.
Pakistan (also known as PAK)
was originally scheduled to be among four co-hosts of the 2011 Cricket World Cup, but was stripped of the rights after a terrorist attack on the Sri Lanka (also known as SRI)
team's convoy en route to a test match at Lahore in March, 2009. Gunmen killed six policemen and a van driver in the team convoy, and injured several Sri Lanka (also known as SRI)
players and officials.[1]
Languages
Simple Slogans

Editor's Tips
Hello =
Thank you =
News =
Sports =
Athlete =
Regional Slogans

Editor's Tip
People
Heros
Sporting Stars
Cultural Stars
Celeb Figure

-- replace name
A for Athlete
Friends
Leads
Schools
Olympics
Beijing 2008 Olympics
Notes
Summary
India swimmers and the Olympics, https://www.espn.com/olympics/swimming/story/_/id/30972568/how-top-us-trainer-g-sokolovas-aiming-change-indian-swimming
Past Olympic Memories
Sport in Society
School sports
Physical Education
University sports
Fitness
Games
Play
Media
Newspapers
TV, video, cinema
Radio and Podcasts
Wikis
Blogs
Discussions, forums, newsgroups
Open Source
Places
Sporting sites
Urban
Rural
Nature
Communities, Villages
Business
Wikinomics
Buzz
Brands
Global brands
Sports sponsors
Imports
Exports
Sweatshops
Editors tips on sweatshops
Government
Diplomats and Embassy Notes
Friction
Rivals
Test matches against foes are more intense.
History
Travel
Destinations
Photos
Locals travel to:
Visitors from abroad often include:
Travel accounts
Music
Notes and pointers to tunes.
Dates
Holidays
Sporting Festivals
Notes
<references>
All items (16)