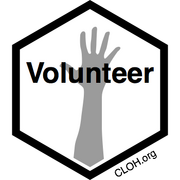 Background
Before an individual can work in the schools and within a coaching and camp settings with kids, clearances need to be put on file.
Sorry, but this costs the individuals about $50. Pay these fees yourself. There is no reimbursements.
Cogent, a service for FBI finger-printed background checks, changed at the end of 2017. In 2018, COGENT is no longer an option.
The FBI finger-print records from Cogent are good for three years.
Links
More insights new for 2018
Insights
Independent Contractors have a MANDATORY requirement for clearances. Get them. Keep them. Only give photocopies to the bosses.
Everyone 18 and over needs to have all the necessary clearances on file. Do that soon. Get it done.
Details
There are THREE Clearances.
State Criminal History Report
This report can be completed on the Pennsylvania State Police website, https://epatch.state.pa.us. The online record check cost $10 and will display a summary listing of the Record Check Results. Please submit a copy of this certificate to Mark Rauterkus.
Federal Criminal History Report
This has changed for 2018 and COGENT does not have the contract any more.
Child Abuse Clearance
A clearance form can be obtained from PPS Human Resources or at http://www.dhs.state.pa.us. See: https://www.compass.state.pa.us/cwis/public/home
The cost is $10.00, money order only and the clearance will be returned to the applicant in about 4-6 weeks. This clearance must then be submitted to Mark Rauterkus.
How do I obtain a copy of my clearance certificate?
 You may obtain a copy of your Pennsylvania Child Abuse History Clearance in two ways. First, when filling out your online application you can indicate that you would like to receive a paper copy of your application on the "Current Address" screen. Otherwise, to obtain a copy of your clearance certificate you may log in to your Child Welfare Account and go to the "PA Child Abuse History Clearance Account" screen. Here you may view submitted and / or processed applications. All processed applications are available to view and print two and a half years or 30 months from the date of when the application was submitted to ChildLine.
DO NOT GIVE away your ORIGINAL COPY. Only a copy. It is okay to send a photo as an attachment from a mobile device as well.
These clearances are needed for other parts of one's work-life too. Get them done soon.
Contracts generally state:
Employees who may have direct contact with children during the discharge of responsibilities under this Agreement shall obtain, at their own expense, and submit all criminal background reports required by 24 P.S §1-111, as amended, and the child abuse clearance required by 23 Pa.C.S. §6355, as amended. All required reports and clearance must be submitted to the District contact person prior to performing any services under this Agreement. No payments shall be authorized unless all required reports and clearances have been received. Independent Contractor further agrees to notify the School District within seventy-two (72) hours of any arrest or conviction of the Independent Contractor or any of its employees providing services under this Agreement during the term of the Agreement. This Agreement may be terminated immediately if all required reports and clearance are not received or if any report or clearance indicates the Independent Contractor or one of its employees has been convicted of a disqualifying crime.