Erik Vendt
Background
Swimmer at

Club Wolverine

(CW-MI)]]
in 2008 = 27 DOB: Jan 9, 1981
5' 11" (180.3 cm) 170 lbs (77.1 kg)
Hometown =

North Easton

, Mass.
in 2008 resides in

Ann Arbor

, Mich.
former resident of

Newton

, Mass.
Coach = Bob Bowman
USA Swimming's media guide provided some source materials.
Career Highlights:
Two-time Olympian who has earned two silver medals in the 400m IM (2004 and 2000) ... Won the 400m IM at the 2007 Mutual of Omaha Duel in the Pool ... Set a meet record and won gold in the 800m free at the 2007 Mare Nostrum Series ... returned to competitive swimming in April 2006 and went on to make the 2006 Pan Pac team in August; earned silver in the 1500m free in Victoria ... two-time World Championship medalist, earning bronze in the 1500m free in ====2003==== and silver in the 400m IM in 2001 ... was the first American to break 15 minutes in 1500m free (lcm)
Olympics:
2004: Silver, 400m IM; 16, 1500m FR ... 2000: Silver, 400m IM; 6, 1500m FR
World Championships
2003: Bronze, 1500m FR ... 2001: Silver, 400m IM
World Championships
2007: 8, 1500m FR; 10, 800m FR Duel in the Pool History: 2007: Gold, 400m IM; 5, 400m FR
2007 World Rankings:
95th, 200m free; 12th, 400m free; 4th, 800m free; 7th, 1500m free; 98th, 200m IM; 9th, 400m IM
2006 World Rankings:
39th, 400m free; 12th, 1500m free; 104th, 200m IM; 4th, 400m IM
Records:
Holds (
/ American Record) in 1000y FR, set at 2008 CA TOYOTA SO CAL GR PRIX ... Holds (
/ American Record) in 1500m FR (Short Course Meters), set at 2000 US Men's NCAA Champs ... Holds USO in 1500m FR, set at 2008 Missouri Grand Prix ... Holds USO in 1000y FR, set at 2008 CA TOYOTA SO CAL GR PRIX
Swim Titles
400m Free (1): '98 SUM 400m IM (1): '01 SPG 1500m Free (6): '07 SUM, '06 SUM, '02 SUM, '01 SPG, '00 SUM, '98 SUM 800m Free (1): '07 SUM
Details
General Accolades: 2006 USA Swimming Perseverance Award recipient ... first American to break 15 minutes in 1500m free (lcm) National Teams: Seven-time National A Team (1998, 00-04, 06) … two-time National B Team (1997, 99) ... 1998 National Junior Team All-Star Team: Four-time (1998, 01-02, 06) Collegiate: High-point winner at the 2003 NCAA Championships … 2002 NCAA Swimmer of the Year High School: High school Hall of Fame ... Massachusetts state champion
Personal:
High School: Boston College HS '99 College: Southern Cal '05 College Major: International Relations
Family, Village, Community
Parents: Bill and Kathy Sibling(s): One sister: Allison Started Swimming: At age 3 ... "We lived in Saudi Arabia, and it was the only thing to do." Sports Played Before Swimming: Baseball Hobbies Outside the Pool: Politics, travel, reading, movies, hisotry, bowling, watching Boston sports teams More: An avid Boston sports fan … he also lists boxer Rocky Marciano as his biggest sports hero More: Returned to the pool in April 2006 after retiring from competitive swimming after Athens ... spent four months backpacking in Europe after the 2004 Games before moving to New York, where he taught swimming lessons to beginners ... working with the kids gave him a new outlook on the sport ... after the 2006 Winter Olympics in Torino, decided to give it another go, this time training at Club Wolverine
Video
Erik Vendt speaks at a Ron Paul rally.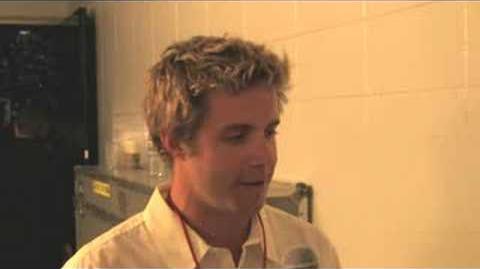 Splash:
Two-time Olympian (2004, 2000)
Two Olympic medals (2s) Two World medals (1s, 1b)
International Medals
2007 Duel in The Pool 2007: Gold, 400m IM 2004 Olympic Games 2004: Silver, 400m IM 2003 World Champs 2003: Bronze, 1500m FR 2000 Olympic Games 2000: Silver, 400m IM
Top Times
Event 200m FR 400m FR 800m FR 1500m FR 400m IM Best 1:49.08 3:44.56 7:49.75 14:46.78 4:11.27 Year Feb 08 Feb 08 Jul 07 May 08 Aug 02
2008
Swimvitational - 2 Final, 400m FR; 1 Final, 400m IM 08 SCSC GP - 8 Final, 200m FR; 2 Final, 400m FR; 1 Final, 1500m FR 08 OSU GP - 6 Final, 200m BK; t2 Final, 200m IM; 2 Final, 400m IM
2007
SCY NATS - t7 Final, 200y FR; t3 Final, 500y FR; 1 Final, 1650y FR; 4 Final, 400y IM SCSC GP - 7 Final, 200m FR; 5 Final, 400m FR Namesnik GP - 10 Final, 400m FR; 1 Final, 1500m FR; 2 Final, 400m IM MoO DiP - 5 Final, 400m FR; 1 Final, 400m IM WORLD - 8 Final, 1500m FR
2006
PAN PAC - 9 Final, 400m IM SUM NATS - 24 Final, 200m FR; 1 Final, 1500m FR; 3 Final, 400m IM
2004
OLY - 16 Prelim, 1500m FR; 2 Final, 400m IM OLY TRIALS - 2 Final, 1500m FR; 2 Final, 400m IM SPG NATS - 9 Final, 400m FR; 5 Final, 800m FR; 9 Final, 200m BR; 2 Final, 400m IM
2003
WORLD - 3 Final, 1500m FR MoO DiP - 5 Final, 1500m FR; 3 Final, 400m IM SPG NATS - 3 Final, 400m FR 2002 SUM NATS - 2 Final, 400m FR; 1 Final, 1500m FR; 5 Final, 200m BR; 2 Final, 400m IM 2000 OLY - 2 Final, 400m IM