Intro in 60-seconds
[
]
Background
[
]
Links
[
]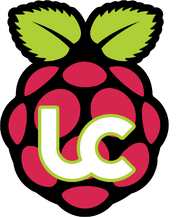 Applications written in LiveCode
[
]

Management
[
]
Wellness:
[
]
Literacy
[
]
Pointers
[
]
LinkedIn

(also the best place to post LC-related contract and job offers
by virtue of its 2400+ members):
Searching Twitter for hashtag #LiveCode brings up many
good things from time to time:
IRC channel that Peter Brett set up for us on Freenode:
Q&A on Stack Overflow is often enlightening:
Language-specific venues
[
]
MaxV's Italian LiveCode Forum (which includes multi-lingual translation and his blog
has many very useful goodies, so it's worth visiting no matter what language you speak):
For the Spanish speakers: Livecode Latinoam?rica on FB:
LiveCode classes as taught by RML
Details
[
]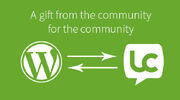 Ponderings about LiveCode in Education
[
]
Back door entry into schools
[
]
LiveCode has a presence in the USA Educational Market among some colleges, such as BYU, and with various professors and teachers who have commercial products that are built on LiveCode. LiveCode could expand its reach in schools by getting wider acceptance through school-based after-school activities and sports. Play.CLOH.org can grow the number of people know LiveCode.
LiveCode could and should be an academic tool of choice for teaching computer science in high school. But, LiveCode needs additional visibility within the schools.
Play.CLOH.org can help with the visibility of LiveCode in the K-12 marketplace.

[

]
The grant in Pittsburgh in 2016-17 school year can get 400 students and educators using LiveCode. The plan is sustainable, expandable and able to be replicated.
LiveCode can flourish in schools after student leaders and teams build and buzz their schools with their projects, software and apps. From the base of students, LiveCode can grow to become the tech-tool of choice for the teachers, principals and educational tech leaders in school districts. After LiveCode makes inroads in sports and activities, then it can can become a classroom tool of choice.
Newer versions of LiveCode and new versions of the Raspberry Pi make a killer combination.

[

]
LiveCode 8.0 is being released in the second quarter of 2016 with plenty of enhancements.
The Raspberry Pi 3, 10-times faster than its original from four years ago, has been with limited availability due to high demand.
[

]
Desire LiveCode 8 on the Raspberry Pi 3 by September, 2016.
Desire an open-source disk image with OS + LiveCode + LibreOffice + web browser.
Letter of support for the grant application is needed from the CEO of LiveCode.
Public statement on blog and elsewhere is expected from LiveCode so as to better engage the open-source, high-tech, education and sports communities.
The LiveCode Community is needed for support as end-users begin.
Easy start-up pathways need to be documented.

Guidance for newbie users is necessary. Distill. Refine. Curate the learning content so the kids have a smooth entry.

Who can become the "Dean" for learning the A-B-Cs?
LiveCode skills and knowledge need to be supported and developed. See Digital_Badges/Technology/LiveCode.
6. SWAG. Kids love t-shirts, hats, stickers. Perhaps we can brand some things in our efforts in Pittsburgh as LiveCode. Practice jersey, kayaks, etc. I don't know if there is any marketing money that can be put into this or not. Even if I get other sponsors, we'd want to fly the flag of LifeCode in there too, with some logo and connection to the open-source community. So, some clarity on the branding options are needed for us if we get the grant and move forward.
Tips for working within the Apple Universe
[
]
One needs a Developer account at

Apple Computers

with a cost of $100 a year.
Then the developer can make a developers profile and download xCode.
Then register your devices either in Organizer in xCode or on the developer console.
On the Apple Dev site you can enter in the UDID of all devices that you want to install on.
The deal Apple has with its developers allows 100 IDs per application per revision.
The thing to remember is that each time you add a new Device to build to you also have to download a new dev profile so add them in bunches.
Then in Livecode you have to go to settings and set up the path to xCode and in the standalone settings you need to include the profile when building.
Two options. 1. plug in device and it will show up in organizer and after you build a standalone for iOS you just drag it over to the device in organizer 2. copy the standalone and your dev profile to drop box and have the other devices download them and drop them on iTunes once they have their device connected.