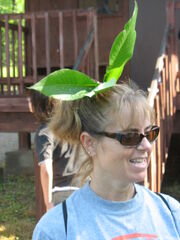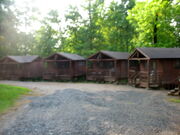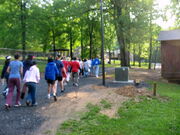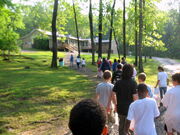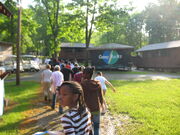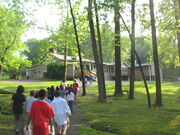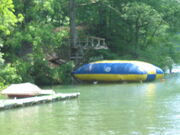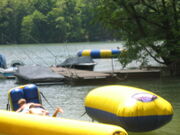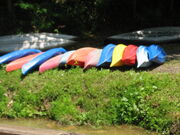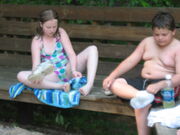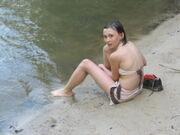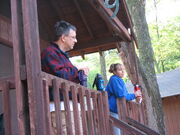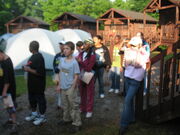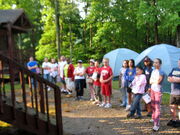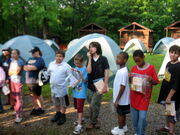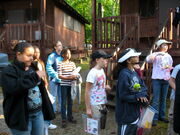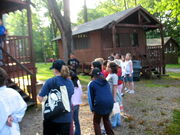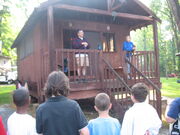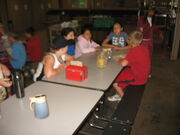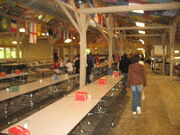 Background
[
]
The 5th graders have taken a camping trip for years, as part of the science study at Pittsburgh Phillips K-5. Mr. Mass and Mrs. P are the two teachers that lead the trip with the help of a couple of others.
The trip was held for the second year at Emma Kaufmann Camp outside of Morgantown, West Virginia. The school trip makes for a rental to the camp, owned by the Pittsburgh, Jewish Community Center.
In 2009, 32 students and four adults were on the trip. The camp staff also helped with some of the activities.
Video
[
]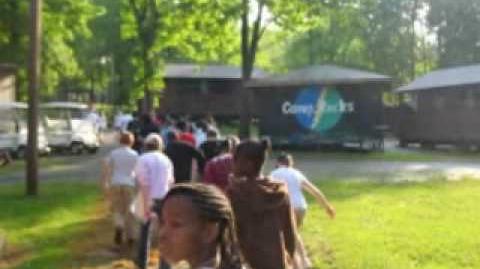 Slide show.