---
Navigate to Swim & Water Polo Camp, SDA lesson #s: Overview, To Do List
More events plus happenings in August and September and throughout the year are detailed at our CLOH.org calendar.
Navigate to the reflective writing input form. at Play.CLOH.org/input.
---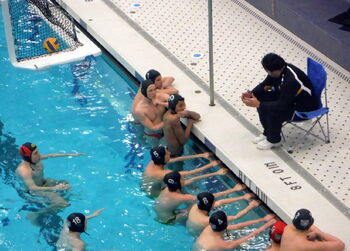 Good listening is about good behaviors and safety
[
edit
|
edit source
]
Go over the opening letter, 6 pages. Make sure kids have the letter to take home.
http://cloh.org/wp/archives/1058
Ask about health concerns.
Username and password at PLAY.CLOH.org are to be set up as the student's first name and the password of SDA18.

Username of Test Test and password of SDA17 works too.
Accounts for kids not able to log in need to be noted and communicated to me so that they can be fixed.
For kids not on the list or with broken log-in, an additional 31 extra accounts have been set up and are available for use. Usernames SDA01, SDA02 and so on to SDA31 all work. They have the same password, SDA18.
Need to explain the SKWIM Fins. Try them on. Tip: Knots down.

Got more fins for 2018, some are full foot with color code by size, some with the strap, some are blue and grey and are of various adult sizes.

Photo of every student so we can begin to learn names. Hub page, SDA18.
Pick squad names among the students in some type of democratic process. Primary and back-up is good in case the name is picked earlier by other squad. Then communicate the name choice to Mark Rauterkus. See the list at National_Parks/2017_choices.
Squad and camper numbers at Northside are in a flux as camp gets ready to begin. My take, http://cloh.org/wp/archives/1067.
Let's always be safe at the pool
[
edit
|
edit source
]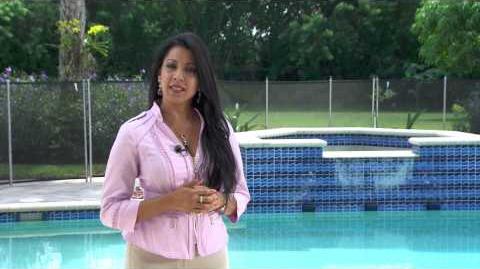 Day 1: Water Polo Camp Activities by time:
[
edit
|
edit source
]
New in 2017 -- The water polo students are going to be coming out of lunch at 12:45 pm at Camp King. Our students are going to have the early lunch.
1:40 pm

Welcome students

Change into suits

Introduction of activities

Warm-up exercises

1:40 pm

Fitness lesson

Aquatic fitness workout

Arm swing routine. Do it 3x with leaders in first time.

Press ups.

2:00 pm

Swim lesson tasks

Demo: Freestyle or Front Crawl. Go across shallow water.

Lots of clapping. Break into some groups.

Work on getting all to float, face in water, kicking and over to the other side of pool.

Advance lesson tasks

Skill Drills:

Most work done in training is on front crawl for the obvious reasons of time, conditioning, space

in lanes, speed of stroke, etc. So front crawl starts our drills and fills the priorities for the first week emphasis. The first time trials are also devoted to freestyle, also known as front crawl.

Front Crawl Kicking Drills:

1. Kick front crawl using kick board, head raised. (General conditioning exercise).

2. Kick front crawl using kick board with arms outstretched and face in water, breathing on every sixth kick. (improves streamlining and VO2 capacity).

3. Kick with arms extended, hands overlapped, face down between arms. Breathe to the front on sixth kick.

4. As 3, but with head raised to improve power of kick.

5. Kick front crawl - arms at sides - face in water breathe to alternate sides every 6th kick.

6. As in 5 but with head up - to improve power of kick.

7. Kick - arms extended - under water, (feeling use of all of the leg in the kick) (quick breaths and submerge).

8. As in 7 but with hands at sides.

9. Kick on right side, left hand spearing in front, right side of face resting on

right shoulder, left hand at side and back straight.

10. Kick on left side with the side of the face resting on left shoulder right hand at side and the back straight.

Drills 9 and 10 will help to check the amplitude between hips and feet.

Swim skills and drills set

test and measurement

Swim 10 x 25 on 1 min. Break at 5 for 1 min. Break at 9 for 1 min.

Skills and drills for water polo - body

Water polo rules: one hand on the ball except the goalie

Skills and drills for water polo - goals

Passing and receiving of ball.

Types of shots: Push, Wrist, Baseball

Teamwork emphasis

Pick up ball from the bottom.

2:40 pm




Water polo game play

Everyone gets to be a goalie in week 1.

press ups

exit pool

Journal recap w ConceptMaps

3:30 pm

Get on bus. Insure all participants have departed.
Community content is available under
CC-BY-SA
unless otherwise noted.