Also known as PDF fins. The PDF = positive drive force.
A re-branding in 2016 turned to fins into either a red blad and white entry or red/yellow color pattern so that they better match the colors of the lifeguards.
SKWIM/fins are swim flippers / swim fins that are smaller and more round than a typical fins. The smaller size and shape allows for the kicking of breastroke and egg-beater kicking with the fins, motions that are generally not able to be done with other fins.
These fins have been called breastroke fins by some coaches and teams.
Had a 2016 price of $29.99 / per set of fins via eLifeguard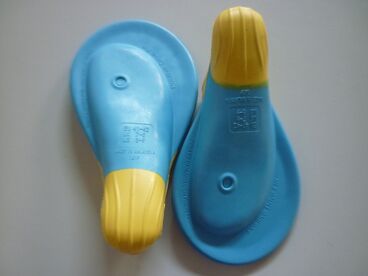 Sizing (from smallest to largest)
[
edit
|
edit source
]
Size XS (C8-1)
Size S (1-3)
Size M (3-6)
Size SM (5-7)
Size L (6-8)
Size ML (7-9)
Size XL (8-10)
Size MXL (10-12)
Size 2XL (10-13)
Red = 14.75"
Purple = 15.25"
Yellow = 16"
Orange = 16.75"
Teal = 18.125"
Light Blue = 19"
Navy Blue = 20.125"
Black = 21.25"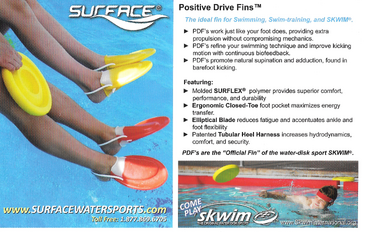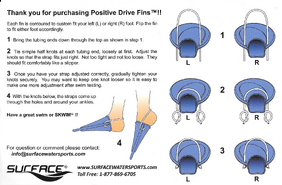 Community content is available under
CC-BY-SA
unless otherwise noted.