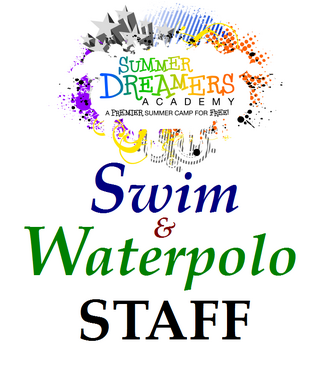 Background
[
]
Staff for the 2013 Swim & Waterpolo Camps come from a wide rage of places.
Links
[
]
Bios
[
]
No particular order.
Nick Rabuzzi
[
]
Nick Rabuzzi, a head coach for Swim & Waterpolo at Camp Faison in Homewood is a Psychology Major at the University of Pittsburgh and has experience teaching kids in both academics and sports. This year marks his third year with Summer Dreamers' Swimming & Waterpolo. He has worked with CMU's C-Mites program and coached swimming for local Pittsburgh teams. Nick loves to read, swim and play frisbee, although he prefers Winter to Summer! Nick was a captain of the Schenley High School swim team team too.
Lives on the South Side Slopes, and attended Pittsburgh Public schools through 8th grade.Currently studying Computer Science at NYU, and have been involved in similar projects in the past, but have not had prior experience with LiveCode . I think my most valuable assistance comes from my knowledge of overarching programming principles. I can troubleshoot most problems despite being new to the LiveCode language.
Though I say I'm studying Computer Science, I'm far from certain what I'll end up doing. I love NYU, particularly because it's a liberal arts focused school. I'll likely end up majoring in computer science, but I spend a lot of my time exploring other subjects, and I'm not worried about being decided yet.
Cassie Madder
[
]
Cassie Mader, coach with Camp Faison in Homewood, went to Dickinson College and got her masters degree at the University of Pittsburgh. She has studied in India and Cameroon (sub-Saharan Africa) and has recently travelled to Belize, Germany and Brazil. Currently works as an elementary librarian at Jefferson-Morgan School District (though there are hopes that she might be at Mt. Lebanon next year!). This is her third year with SDA and second year with Swim & Waterpolo. In her spare time she likes to exercise, read and hang out with her dog, Sawyer. She also just completed her open water SCUBA certification and can't wait to dive this summer!
Coach Quigley is currently a Health and Physical Education teacher and Head Women's Swim Coach at Allderdice High School. She received dual Bachelor of Science degrees from Indiana University of Pennsylvania in Sports Medicine, and Health and Physical Education. She also holds a Masters in Chronic Disease Prevention and Treatment from the University of Pittsburgh.
Ms. Quigley is a graduate of Brashear High School. She enjoys staying active by playing basketball, biking, and jogging. She has two children and resides in Bloomfield.
In 2014, Coach Quigley is working with Mike Scheneiderlochner at Camp Classical at Pittsburgh Classical 6-8.