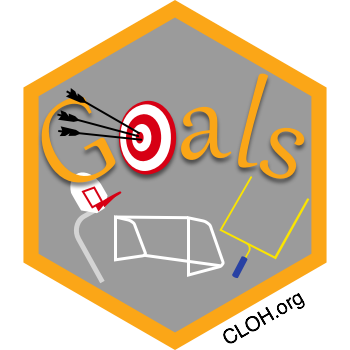 Background
Collaboration within a goals process happens at Digital_Badges/Goals/Level_3. Form a goal team for support and encouragement. Everyone needs some trusted boosters.
The badge acknowledges successful collaboration in the goals process demonstrated through the student's assembling of a support group. A personal support group associated with one's goals increases accountability and eventual success.
XP Template for LRNG entry
Title
Banner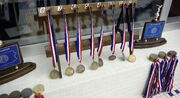 Description
edit me
Resources (optinal)
Are there any resources that would help learners complete this XP?
http://
Enter Resource Title
Submission Requirements
Describe the evidence a learner must submit to complete this XP.
edit me
Learning Details
Set the Interest, Age, Participation, and Duration of your XP.
Interest
Age Appropriateness
LRNG LVL
Estimated Duration
Completion Time
Level 3 might take three to six hours to complete. More time to meet, chat, follow-up and interact with individual members of your support team can prove to be valuable too. On average, Level 3 day would take a day or more to complete. Work on Level 3 begins as one stops to ponder and consider various individuals that they'd most want to receive encouragement from. Pick people who might be a good booster through the process. Who do you want to share your challenges with and who can come to understand your eventual successes?
The successful completion of all six levels of the Digital_Badges/Goals process would span a few months. It would be hard, but not impossible, to get everything completed in one season. To be doing the process well enough with goal-setting, allow enough time. The levels cultivate a disposition toward goal-setting.
Evaluation Criteria
Complete all previous goals levels
Create a goal support team
This team should include at least three people: peers, coaches, teachers, guardians, or mentors are all good
They should all have vested interest in your success
Either take a picture with each member of your team (alternatively, your whole assembled team) or have each member initial this form
Artifacts
Badge Issuers
Coaches with CLOH.org determine completion of this level, as they are to be part of the goal achievement support network for the athletes. Coaches use self-reporting and journaling feedback from the students to assess whether the requirements have been completed.
Training
CLOH.org coaches are to be oriented in the badge bestowing process during the HQ Orientation and other training times by the supervisors and management before the sports session. As part of this initiation, they are made aware of the requirements for the XPs and are taught how to perform the necessary evaluations to award the XPs.
Additional Considerations
Goals programming will be an integral part of the Summer Dreamers Swim & Water Polo curriculum, so attaining the different Goals Level Badges will be a goal (heh) for each and every student. Hopefully, this process will encourage participants to set positive, far-reaching goals that encourage self-improvement and perseverance in every aspect of their lives, but particularly fitness and wellness.